THE FOURTH SEX.
ADOLESCENT EXTREMES


CURATING THE CREATIVE STRATEGY AND THE DESIGN OF THIS VOLUME. A VARIEGATED BLEND OF ICONOGRAPHIC MATERIALS, FROM CONTEMPORARY ART, TEENAGE ICONS, LEGENDARY MOVIES, FASHION AND SOME OF THE MOST INTERESTING WRITINGS ON THE THEME OF ADOLESCENCE.
440 PAGES OF TEENAGE ICONOGRAPHY, MADE THIS BOOK A CULT OBJECT.
THE FOURTH SEX IS AN EXHIBITION AND CORRESPONDING PUBLICATION THAT EXPLORED THE COMPLEXITIES OF YOUTH CURATED BY RAF SIMONS AND FRANCESCO BONAMI.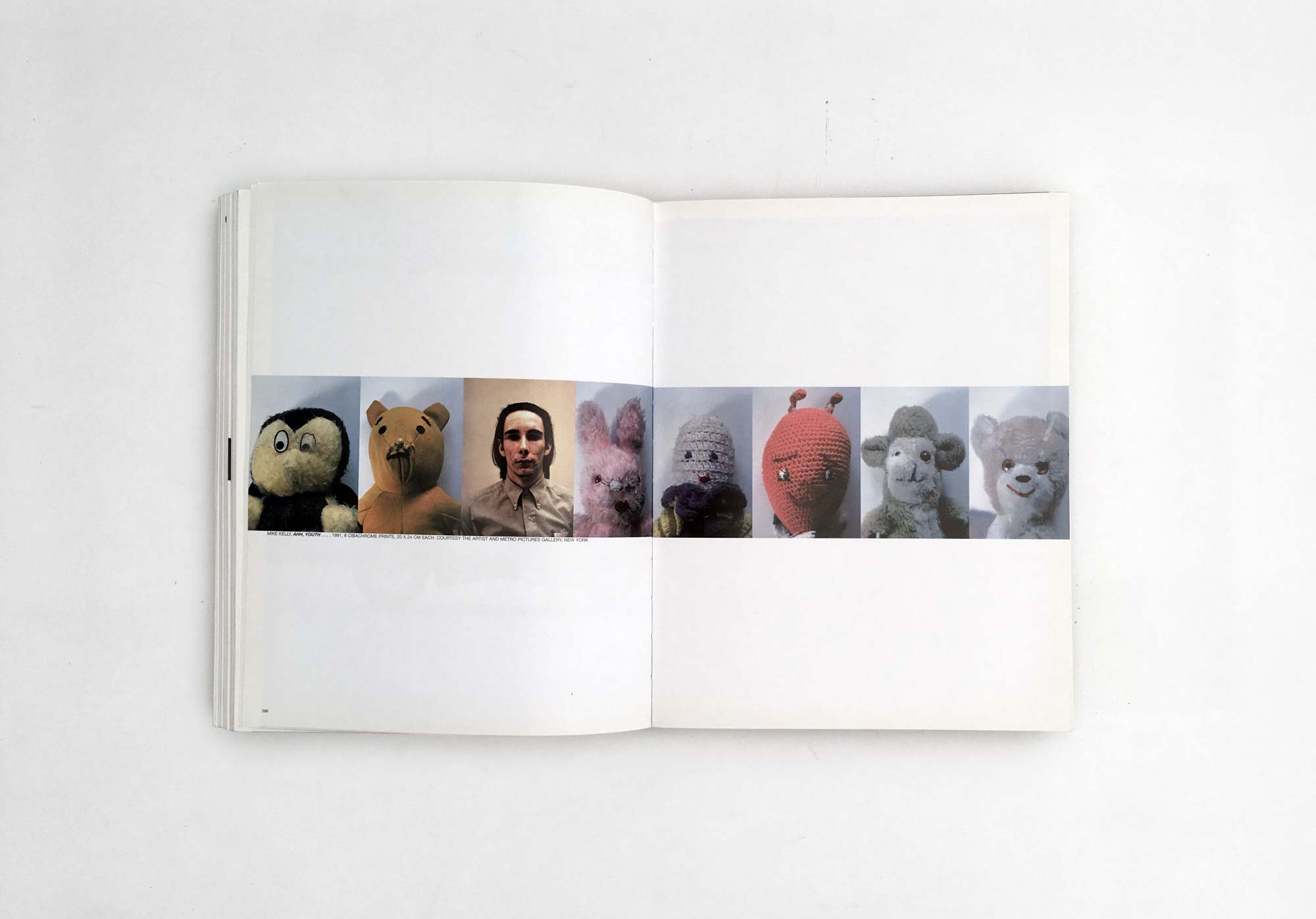 "WOE ONTO THOSE
WHO SPIT ON THE FEAR GENERATION...
THE WIND WILL BLOW IT BACK."
From the most controversial and influencial Raf Simons project -SS 2002


THE FOURT SEX. Omnivorous and indefatigable, suggestible but independent, adolescents don't want to be balanced. They love extremes of everything from fashion and art to music and the Internet. Observed and studied by experts of all kinds, their behavior monitored by psychologists, educators, and marketing executives, adolescents represent a decisive and increasingly valuable segment of the buying public.

They adore and consume trendy clothes and brand-new bands; they must be cool regardless of the cost. And adults turn to them more and more for clues on how to remain forever young and hip. "The Fourth Sex" turns a critical, illustrated spotlight on adolescence, a territory of transition crisscrossed by the most varied creative energies. A series of iconographic materials begins in the 1960s and moves up to the present, revealing clothes, behavior patterns, novels, and visual artworks created or inspired by the transnational tribe that are teenagers.

Excerpted authors include David Foster Wallace, Arata Isozaki, Philip Roth, William Golding, J.G. Ballard, Beavis & Butthead, Jim Carroll, Pier Paolo Pasolini, Stephen King, Vladimir Nabokov, Douglas Coupland, Dick Hebdige, Bret Easton Ellis, and Dave Eggers. Represented artists include Vanessa Beecroft, Raymond Pettibon, Mike Kelley, Elizabeth Peyton, Karen Kilimnik, Charles Ray, Takashi Murakami, Larry Clark, Rineke Dijkstra, Paul McCarthy, Richard Prince, Gilbert & George, Gavin Turk, and Richard Billingham. And modeled fashion and lifestyle designers include Malcolm MacLaren, Paco Rabanne, Benetton, Veronique Branquinho, Comme des Garçons, Stussy, Coca-Cola, PlayStation, Diesel, Katherine Hamnett, and David Sims. The book's shifting, politically incorrect graphic style gives form and color to all the contradictions and ambiguities of an unhappy age that we never cease to remember with nostalgia and the occasional twinge of pain.



CREATIVE STRATEGY
ART DIRECTION
DESIGN
CURATED BY RAF SIMONS,
FRANCESCO BONAMI AND MARIA LUISA FRISA
DESIGN: LUCA PILUTZA
PRODUCTION: FONDAZIONE PITTI
PRINT: CHARTA BOOKS